Have you ever gotten a brilliant idea where you're like: "HOLY SH*T, this is how I'm going to change the world!!! But wait, that's so freaking huge and complicated, I have no idea how to do it, and it's just me by myself, so too bad, it'll probably never happen." Today, I got one of the best pieces of advice that will help me tackle literally any goal I have in my life.
I'm currently at Merit360 (updates will follow!) and have already gotten the chance to listen to so many amazing speakers! There is one piece of valuable advice that I can't wait to share with you, so I'm dedicating an entire post to it. If you want to do something big or go somewhere nobody has ever gone before, it's all about building the plane as you fly. Meaning that you have to get out of your head, and figure things out as you go. It is so easy to get lost and discouraged by all the details, and million doubts and questions, so here are the FIVE SIMPLE STEPS you need to take to take on the most daunting of projects:
Who's flying it? Within any project, you're gonna need a leader. Someone that is dedicated to reminding the team of the core vision and steering them in the right direction.
What are you going to do? Make sure to maintain a clear vision on WHAT it is that you want to achieve. A simple mission statement is all you need to make sure you're constantly in alignment with your goal.
Why are you doing it? Perhaps even more importantly than 'what', is 'WHY'. This will become the driving force of your project. Let it come from a place of authenticity, and the universe will lead the way.
Where will it take place? It is important to pick one location where you will have your pilot or launch. This enables you to focus on your needs to achieve your goal. Who are your local partners? How do you reach out to that particular community?
Just. Keep. Going. Sometimes it is going to feel like you're not making any progress at all, and you will constantly feel like you could've done things more efficiently. It's part of the process, and this is where your resilience and determination is going to come in. Constantly ask yourself: what is the next step that I can take to move closer to my goal? Even if it's a centimeter, it's a centimeter closer than you were yesterday.
It can be so simple. But is it going to be easy? Probably not. Just remember that getting something DONE is better than doing it perfectly!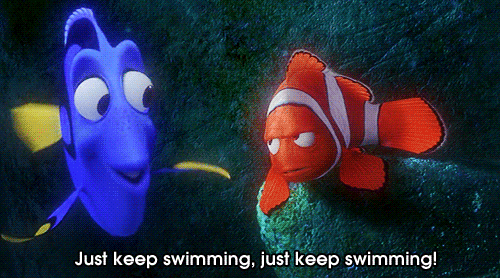 SaveSave
SaveSave
SaveSave